Christmas Concert, Fri 9 Dec, 7pm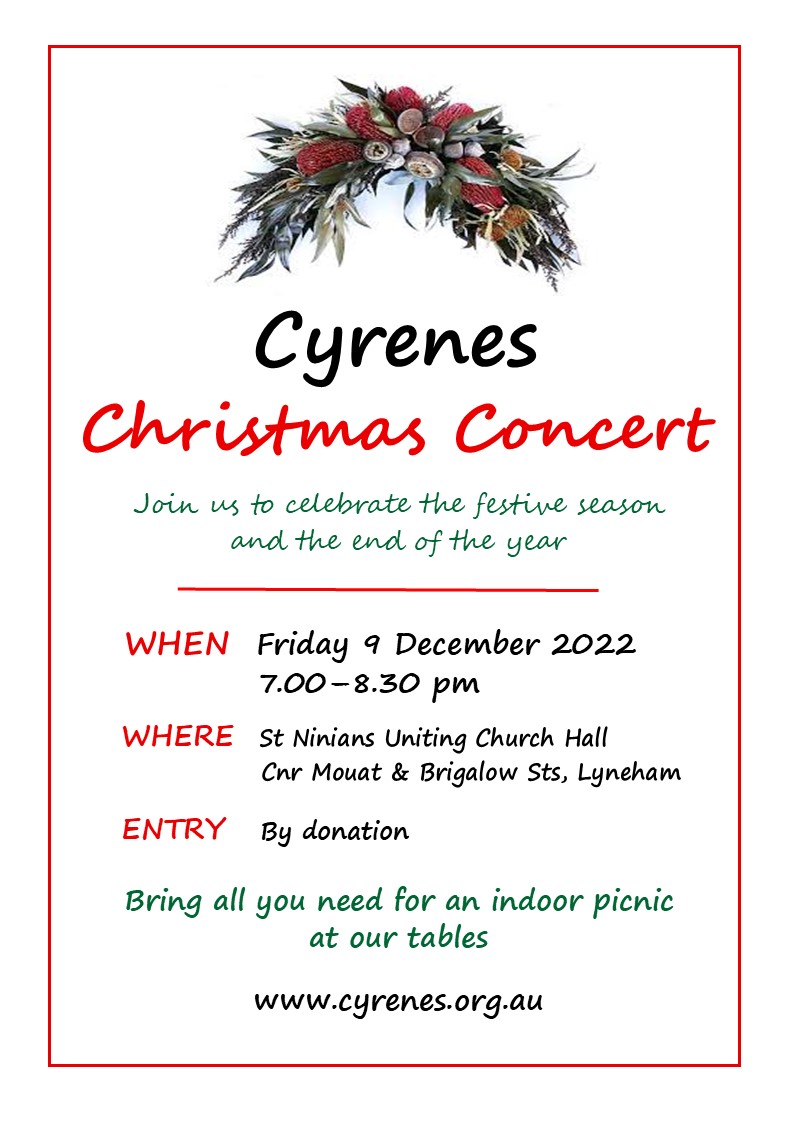 | | |
| --- | --- |
| Type of post: | Choir news item |
| Sub-type: | No sub-type |
| Posted By: | Jane Hardy |
| Status: | Current |
| Date Posted: | Thu, 10 Nov 2022 |

Hi family and friends

We are excited to present a Christmas concert this year! We will be singing some new songs and some old favourites - all within the mood of these times.

We will have a fun and heartwarming singalong of Christmas songs, featuring three songs written in the 1940s by John Wheeler with music by William G James.

Please bring along all that you need (eg cutlery, crockery, drinks) for an indoor picnic at our Christmas-themed tables.

Please join us for a joyful and friendly evening with family and friends as we celebrate the end of a challenging year and welcome the festive season.